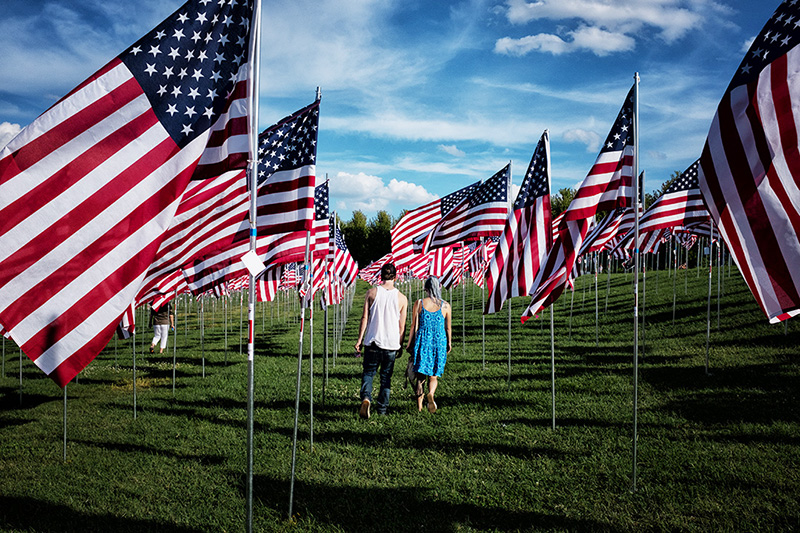 I finally got around to working on the look of my Facebook page. For the banner image, I decided to go with the young couple walking among the flags, which I took at the Flags of Valor exhibition in Saint Louis awhile back.
I think this photo represents an important aspect of how I see the campaign, and the issues affecting most people in our district.
Young people are walking into an uncertain future through a forest of issues and opinions, each one being portrayed as some kind of American ideal, most often cynically, like Trump literally wrapping himself in the flag and kissing it.
What's a young person to do with all of these challenges? More importantly, what can we do for them? How can we help?
I know a lot of Democrats shrink away in disgust from flag imagery, because the Republicans use it so cynically, but I think that is a grave mistake.
Why should we let bad people co-opt Americans' genuine respect and admiration for our flag? We need to take back the definition of what our flag means.
The American flag is a symbol of freedom and justice for all.
It is not the symbol of hate and special privileges for the few that the national Republicans and their media have made it out to be.