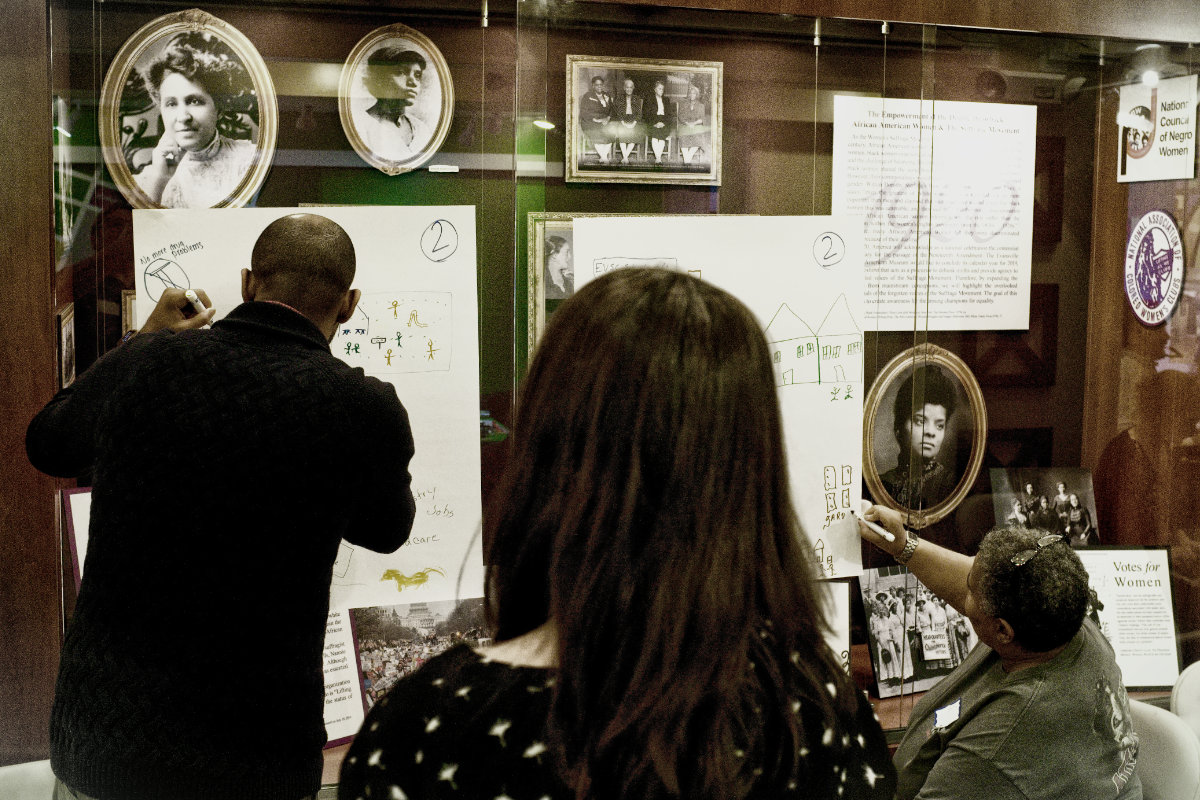 I took an evening off from the campaign trail the other night and attended a training class that was conducted by Evansville Voice, which is a part of Leadership Everyone, an organization dedicated to developing community leadership skills. Seemed to me this particular class was more about team building than leadership, but there were leadership elements as well.
It was a great opportunity to meet people who are active in the community, learn something about who they are and what they have to teach.
I've been to a few corporate leadership and/or team building classes, so am familiar with the basic setup.
The tone is set by reading a simple book that illustrates the main point of the exercise. In this case it was "The Flower Man," an illustrated book by Mark Ludy about a colorful man who appears in a drab, grey town full of isolated, unhappy people. He takes over a run down house, fixes it up, plants a garden, and begins sharing flowers with the community. As the pages turn, the community progressively changes from grey to a multitude of colors and people leave their lonely rooms and interact with others in community spaces. The point is that one person can make a difference by example. The Flower Man doesn't give any speeches or tell anyone else what they should do. He simply takes care of his own space, plants his garden, and shares the fruits, or in this case flowers, of his work.
After the tone-setting intro, we broke into groups and did exercises that got people to share positive ideas and visions about the community's future, including a drawing exercise, which also had the effect of bringing us together as a community of people who, for the most part, cannot draw. But nobody was uptight and it was a nice little exercise.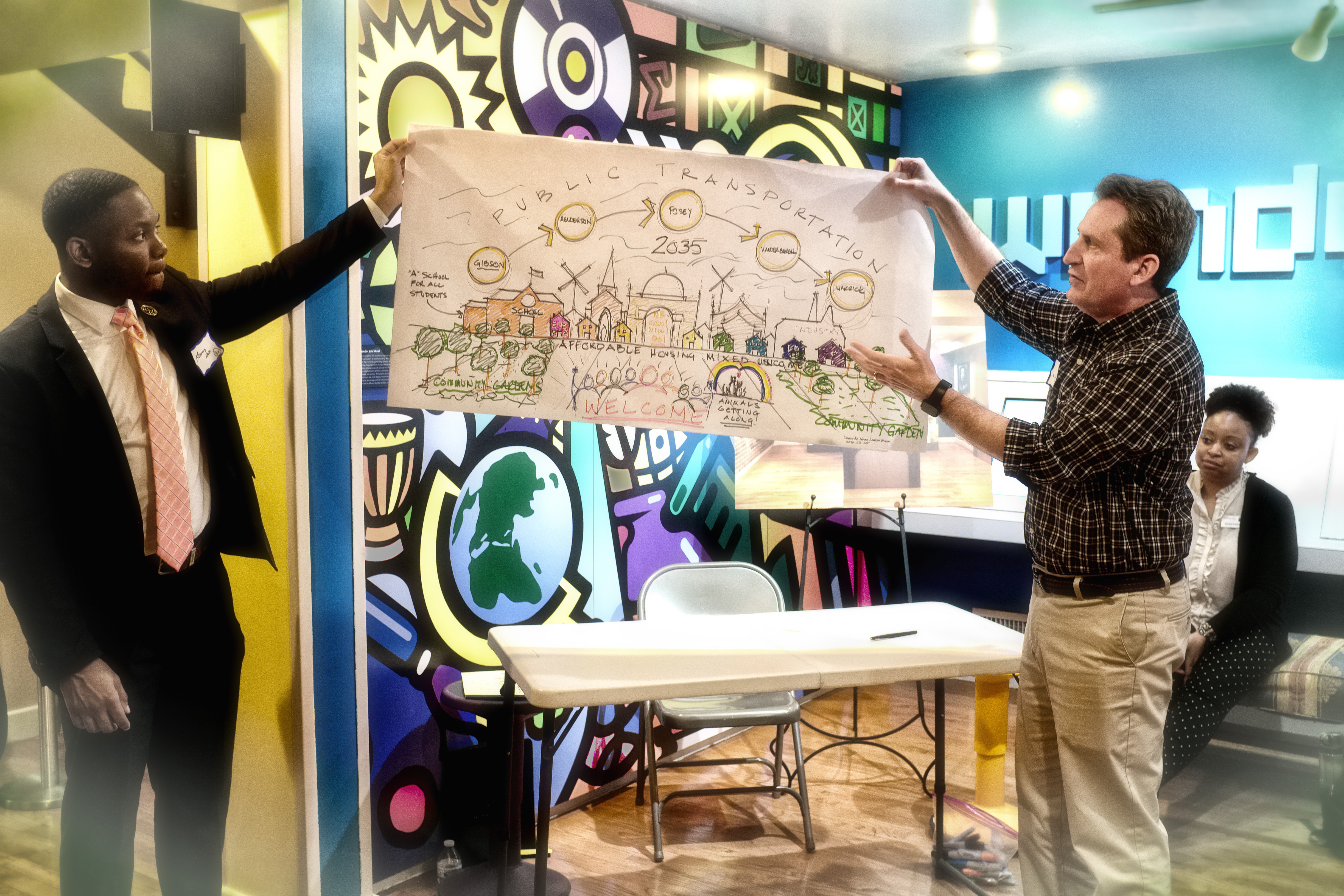 The ideas were mostly what you would expect. Good schools and other more or less obvious things that everyone agrees would be good for the community. Most people were working in a particular area and communicated how that was important their area of interest was to the community as a whole.
I am more of a generalist and I agreed with the great majority of what the other participants thought. So rather than echo other people's passions, I focused on outdoor spaces, which is something I do feel strongly about as an important piece of the puzzle, but certainly don't think is a cure-all for all of society's ills.
Take the so-called drug problem as an example. We're not going to solve the drug problem by focusing on drugs. We solve the drug problem (or more realistically, alleviate it) by building a society in which young people are raised in a positive environment with positive things to do. Outdoor activities are an important part of that structure, but one of many. The other participants, whether they were thinking about drugs or not, generally focused on other bricks in that particular wall. Education, certainly being a big one.
Anyway, I really enjoyed the evening and look forward to getting to know more about Leadership Everyone and hopefully getting to meet everyone again somewhere down the road.
Exercises like this, and the organizations behind them are great examples of how people can make a positive difference in the community. I want to do all I can to help publicize and support these kinds of efforts.