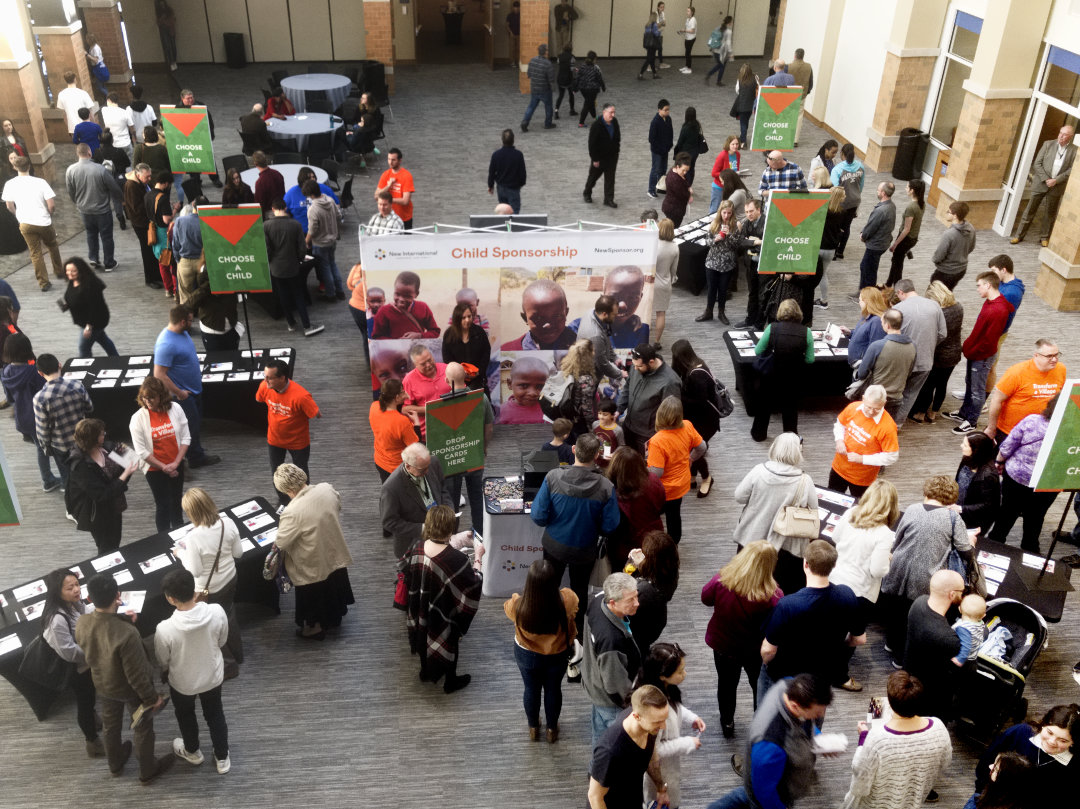 Today's first campaign stop was at Crossroads Christian Church, a megachurch in Newburgh. I had never been to a megachurch before and, though I had some ideas of what it might be like, I was not entirely sure what to expect.
For those of you who don't know me, I am a Christian. I am not, however, what anyone would call much of a churchgoer – but I do go to church from time to time. Although I was raised in, and am a member of the Episcopal Church, for many years now I go to different churches. So it was only a matter of time before I got around to visiting a megachurch. I was kind of excited.
I've also studied Christianity pretty deeply. For a non-academic, I'm well-read in Biblical studies, and have read the Bible, particularly the New Testament many times.
I came away with a very positive impression of Crossroads. On entering, it felt more like a concert atmosphere than anything I've ever experienced hanging out before a church service. I suspect that was because it was laid out just like a concert hall and there was a concert going on inside. The minister, in jeans and a v-necked t-shirt, was playing an acoustic guitar and singing along with two young women. The stage is large with simple, effective lighting. I believe there were four professional broadcast quality video cameras taping the event, and the professional mixing board was manned by two production people.
The crowd was much larger than any Indiana church I've ever attended. There were plenty of older folk, but unlike most churches these days, there were a lot of young people too. Although the congregation was mostly white, there were blacks, hispanics and Asians participating as well. So by both age and culture, it was at least within shouting distance of being representative of the community.
After the songs, there were a few announcements and then Communion and the passing of the collection plates. I'm always disappointed when they use grape juice instead of wine for Communion. That just seems wrong if you care at all about what it says in the Bible. But I've experienced it so many times in so many churches now, I don't dwell on it. They mean well, and that's what really counts.
The collection was handled okay. They obviously need a lot of money. to maintain and grow that operation, but there was no hard sell. I got the impression they didn't really care about whatever came in from the plates they passed around. Recurring tithes are what keep churches afloat, and they had made it convenient to give on line. They even have an app for that.
They are clearly doing well, unlike so many churches I've been to that are so obviously dying.
It's a sad thing to see, a dying church with a dwindling congregation. I've heard them blame the megachurches, and they are right to do so, at least if Crossroads is an illustrative example of how a megachurch operates.
Crossroads makes churchgoing a mostly enjoyable experience. You get a concert and a nice, well-delivered speech about Jesus. They tell you you are a good person. They encourage you to be happy. The songs they sing are current. The production values are excellent. There is nothing political about it. It is all "feel good, do good." And they really emphasize the "do good." Like, you know, Jesus.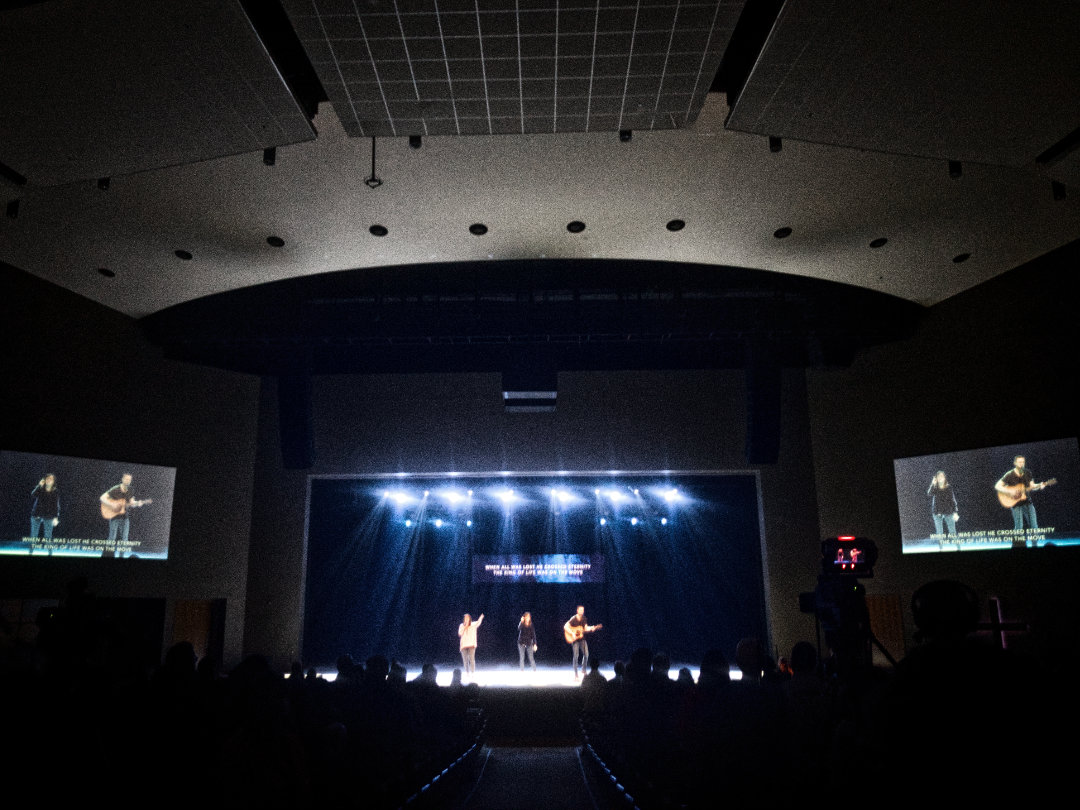 The sermon was interesting, the minister a good speaker. They are going through the Gospel of John, a few verses at a time, mostly sticking to the New Testament. The point of that approach, we were told, is to show how Jesus lived. It wasn't stated, but I presumed that to be a way of saying doing as Jesus did was a good way to live.
The final third or so of the service was dedicated to raising money for people in a Masai village in Kenya. They are partnering with Africa Hope, which is a division of New Mission Systems International, which is an organization that is very well rated by Charity Navigator. It has very little overhead. Well over 90 percent of the money donated goes to the people it is meant to help.
Africa Hope does this through direct giving, which means they just straight up give the Kenyan families money with no strings attached, and the family can use it however they choose, which is apparently the most effective way to fight poverty. I was very impressed.
So my takeaway is that the people who go to this church are good people trying to do some good in the world (which is typically the case with churchgoing folk). And I suspect the people who run the church are good people as well, trying to do some good in the world (which is not always the case with church leaders). Sure, they are good performers who no doubt enjoy putting on a good show, and I trust they earn a decent living for it, but those are good things when done in the service of the greater good. I'm really happy for them, and although I've only been there once, I'll go out on a limb and encourage anyone looking for a good church to check them out.